For info in english – scroll down…
Dans är för mig en magisk konstform, uttrycksform och träningsform.
Men det är också en ventil, ett sätt att få släppa ut irritation, frustration och anspänning såväl som ett sätt att fylla på med energi och glädje.
Dans kan vara världens bästa terapi och världens bästa utrensning om du frågar mig.
Och – nu bjuder jag in dig till en hel helg på det temat, Dance Detox – en helg där du får dansa för att må bra, dansa för att frigöra, lösgöra, beröra eller bli berörd.
Jag har velat göra det här eventet länge – tillsammans med personer som delar min syn på träning i allmänhet och dans i synnerhet och vi hoppas på att just DU ska vilja komma och lyxa till det tillsammans med oss.
Vi hoppas skapa en möjlighet att få komma bort från all prestation som vi har tillräckligt av ändå och hitta en frizon, där det handlar om att lära känna sin kropp, att få utlopp för sina känslor och kunna uttrycka dem, på en och samma gång.
31/3 – 2/4 kör vi Dance Detox Retreat på fantastiska Selma Spa i Sunne som är en oas av lugn och energi på samma gång.
Med mig så har jag Kristin Sudeikis från New York och Maria Cajdert från Stockholm och det är vi tre som kommer dansa järnet med dig.
Detta event kommer vara av det personligare och lite mer intima slaget – där du verkligen har möjlighet att inspireras och fylla på, såväl som att varva ner och zooma ut.
Det är begränsat antal med platser så vänta inte för länge med att säkra din plats.
Incheckning startar från 15.00 på fredagen och själva eventet drar igång med en klass 19.00 – sen avslutar vi 14.00 på söndagen.
Kostnaden för Dance Detox är 4 450 kr och i det ingår:
9 klasser med mig, Kristin och Maria
Boende två nätter med frukost (priset baseras på del i dubbelrum – enkelrum kan bokas mot tillägg)
Lunch lördag
3-rättersmiddag lördag
Tillträde till Spa & pool-området
Tillträde till Selma Spa's egna klasser (i mån av plats)
Du anmäler dig genom att betala in anmälningsavgiften som är 1900 kr – och resterande betalas på plats.
Maila mig på asa@asafornander.com för betalningsinfo.
Vi önskar dig varmt välkommen till en riktigt lyxig och inspirerande helg, en detox av bästa slag.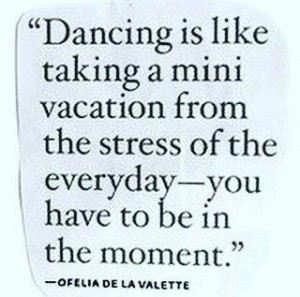 Lite info om oss som kommer undervisa: 
Kristin Sudeikis är en dansare, koreograf och pedagog som bor och jobbar i New York City. Hon har varit i Sverige vid ett flertal tillfällen och presenterat på NIKE BLAST, samt på the Just Do It Stockholm.
Hon har även undervisat på min Dans & Träningsresa till NYC samtliga år och hon gör alltid succé med sin fantastiska personlighet, sin ödmjukhet och passion för dansen.
Till vardags undervisar hon på Peridance och Broadway Dance Centre och hon har även ett eget kompani, Kristin Sudeikis Dance.
Kristin kommer undervisa fyra klasser under helgen, Contemporary och Street Jazz.
Maria Cajdert är en grym dansare, instruktör och utbildare, som bor och jobbar i Stockholm. Hon är uppvuxen i Nynäshamn där hon drivit egen dansskola och nuförtiden hittar du henne på SATS.
Maria är Master Trainer i AfHo där hon utbildar och inspirerar instruktörer i hela Norden och hon är jobbar dessutom heltid som platschef på D-Flex Fitness.
Hon har presenterat på the NIKE BLAST och Just Do It Stockholm och ett flertal andra events och är en uppskattad presentatör med närvaro och värme.
Maria kommer undervisa en Sassy Jazz,  Old School HipHop och morgonflow.
Åsa Fornander/undertecknad – kommer undervisa jazz och en helt ny klass med samma namn som eventet; Dance Detox, där du som deltagare är först i Sverige med att testa denna nyhet.
Utöver våra nio eventklasser kommer vi även köra fyra öppna klasser för Selma Spa's gäster – som du självklart också får delta på i mån av plats. Dessa går att boka så fort du checkat in på hotellet. 
INFO in english…
3/31 – 4/01 the Dance Detox Retreat will be arranged for the very first time,  an entire weekend filled with dance.
Dance to release, dance to relief, dance to refill, dance to let go, dance to express, dance to move, dance to affect – and to be affected.
In addition to that – we aim to create a well needed stress relief at the cosy Selma Spa in Sunne.
The facility is located approximately 3 hours from Stockholm, on the countryside (by train) and it's really an oasis of both serenity and energy.
The event is rather small, and also a bit more personal and intimate  – which means you have plenty of opportunity to connect with the rest of the crew, and also to be able to relax and feel comfortable by letting go in class.
The total fee for the event is 4 450 SEK and that includes: 
9 master classes with Åsa, Maria & Kristin (more info further down)
Accommodation for two nights, breakfast included (the fee is based on you to share a double room – if you wish to have a single room there will be an addition fee)
Lunch, Saturday
3 course dinner, Saturday (beverage is not included)
Unlimited access to the pool, sauna and spa area.
Access to the regular classes at Selma Spa (depending on the availability)
You reserve your spot by paying the registration fee: 1900 SEK – and then  you pay the rest at check out.
Check in will be possible from 3 pm on friday, then the retreat opens up with the first class at 7 pm.
Check out will be at 2 pm sunday
Detailed class schedule will be available shortly.
The presenters:
Åsa Fornander,
based in Stockholm where she teaches classes at SATS & House of Shapes on regular basis.
She have created and established two group fitness concepts, AfHo (Afro House) and Barre Move (with Maria Olofsson)
For the past five years, she organizes a Dance & Training Trip to NYC, where she also have been living, and working, for periods of time.
Åsa is a NIKE Master Trainer and have been presenting at events all over the world.
On Dance Detox she will teach a Jazz class and a brand new class with the same name as the retreat it self; Dance Detox. 
Kristin Sudeikis,
is a New York City-based dancer, choreographer and teacher, for example you can take her classes at Broadway Dance Centre and Peridance.
She run her own successful dance company, Kristin Sudeikis Dance – where she's the creative director and choreographer.
She's doing workshops and choreography work all over the US as well as international, and Kristin's been to Sweden several time before, presenting both at the NIKE Blast and the Just Do It Stockholm.
On Dance Detox she will teach four classes, Contemporary and Street Jazz
Maria Cajdert, based in Stockholm, where she teaches classes at SATS as well, on regular basis.
Maria is a full time manager at D-Flex Fitness, and she's also a AfHo Master Trainer and works all over the Nordics to train, educate and inspire instructor's.
Maria have been presenting at the NIKE BLAST and the Just Do It Stockholm as well as several other events and she's always appreciated with her warm personality and positive spirit.
On Dance Detox she will teach a Sassy Jazz, an Old School HipHop and the Morning Flow Class.
In addition to our master classes, we will teaching three open classes to the Spa guests – and members – that you of course will have access to as well, if wanted.
Questions or thoughts – do not hesitate to reach out; asa@asafornander.com