Under hösten så har jag gästat som bloggare på Fitness Lifestyle – vilket har vart grymt kul.
Men, från och med nu så flyttar jag hem igen, hit till min egna sida – fulltime.
I och med det tog jag även med mig namnet; svett and the city hit – till den här bloggen, och bestämde mig för att skriva på svenska.
Vad säger du om det?
Är det någon som har något att säga något om det?
Är engelska eller svenska att föredra?
Anledningen till att jag skrivit på engelska tidigare är att;
1. Resten av hemsidan har varit på engelska
2. Det har varit ett kul sätt att underhålla engelskan
3. Jag hade förut rätt många internationella läsare på sidan – de har minskat en aning nu, såklart – eftersom jag inte varit så aktiv här.
En del är kvar, men tycker man som svensk det är jobbigt att läsa på engelska och hoppar av just den anledningen?
Det har varit ganska kul att skriva på svenska under hösten så därför tänkte jag att jag skulle testa det ett tag här (resten av siten kommer dock fortsatt vara på english)
Tar gärna emot input på detta.  Är något ambivalent.

Inom kort kommer jag även exportera alla inlägg från Fitness Lifestyle hit – utifall att någon skulle vara intresserad av att läsa dem.  (ska bara figure out hur man gör det – alternativt fråga någon som vet)
Så, jag hoppas du kommer och hälsar på mig ibland. Och, säger hej.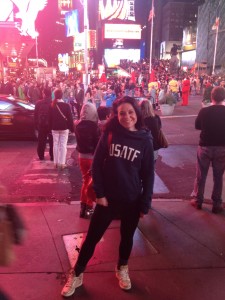 Åsa F. fortfarande ganska liten till växten – med enorma känslor.