My friday jazz dance students at HoS definitely changed my day from not – to hot[ter]!
Thank you for making my moves so beautiful – and thank you for your willingness of working with quality above quantity.
I bounced out from the studio on happy feet and with a happy mind.
The past hours I've spent going over – and polishing – the ed sessions for the BODYBALANCE™ and BODYJAM®  quarterlies this weekend.
Stockholm tomorrow and Malmö sunday.
I've had some assistant that left her footprint on the work – literally! 🙂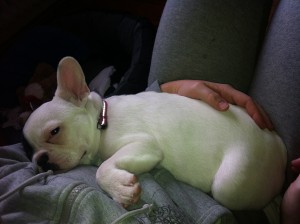 A pretty exhausting work apparently…
Can't wait for some saturday flow tomorrow with the Stockholm-area-crew.