So, yesterday I got this email from Swedebeat… which means that the physical CD is available in stock – ready to be ordered.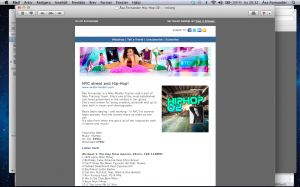 I'm really happy with (and proud of) the result – and I'm gonna play it real loud in my class tonight.
You can buy it as an actual CD – or you can simply download it.
OR – you can win one, right here – right now. I'm raffling of a cd here at the blog.
All you need to do to join, is to:
like my public page on facebook (if you're not doing that already)
then, make a comment below – where you tell me your phattest hiphop-moment/memory of 2012.
Peace out!