New weeks – new possibilites!
Don't you just wanna hit those who update their facebook-status with this, every monday morning? Hahahaha!
Well – it is a new week, and it is also the last week of the fall schedule-11.
Don't miss the Beatz Event – saturday january 7th!!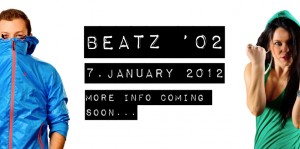 A great way to kick start your body and your mind after the holiday rest, and an even greater way to start the upload for the Nike Blast.
Yaay!!!
See you there – and hopefully at class before that!