Last workout session of 2011 was at the hotel gym in Cran Canaria…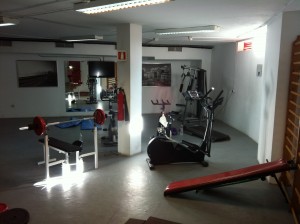 It was exactly as it seems.
And the first workout session of 2012 will be at SATS Fridhemsplan, today!
Besides that I'm opening up 2012 with another period of Bikram that starts this week, and next week I'll go to London to take fun and inspiring dance classes all week. (And obviously to do some other things as well)
How does your year of training start?
New Years Resolution?!
Not really…
But I do have goals, dreams, ambitions that I work for.
And I do have a clear path of conviction that I try to follow.
What about you?