Thursday I boarded on my fav flight and headed to NYC for a week of energizing, refilling and Åsa-boosting.
The new semester have just started – and I have a spring season filled with a lot of different work, pretty much all through, which I'm very excited about.
Maybe it wasn't the very best timing to leave right in the start of everything – with only 2 weeks left to NIKE BLAST as well, but yet – the best I could do.
My admin work – I can do from here (I'm feeling very Carrie-like hanging out on the coffee shop writing on my laptop – even though it's not a sex column or a book) and for the rest of the time I've taken classes, had exciting meetings and inspiring moments just to take in and enjoy.
I like the feel of not having to much planned.
It gives me time with my own thoughts and to reflect – and often – to see things clearer that's hard to do when you're in the middle of it yourself.
You know I've never been a fan of the word of wisdoms or quotes – but I'm kind of ready to take that back just a bit. (Casue yes, stuff like that you can take back – whenever you please)
In the middle of the abundance – there are some statements that gives me comfort and strenght to move forward everyday, and reminds me of my core values and my truth. (not necessary the same as yours though, but that's the beauty of it, right?)
I still have a few days left here and I'm gonna soak it all in – and preserve all the energy for a rainy day, or for sharing it with someone in need. 🙂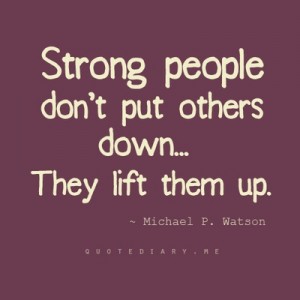 Have a strong day people, in every way!