Saturday was spent in Örebro – a town in the middle of Sweden.
The gym chain Njoy had it's annual inspiration day for all their staff and instructors, at their club in Örebro.
I used to work at Njoy – like a really long time ago, but in Stockholm.
And after I left them I've been to their clubs in both Örebro and Västerås for guest teaching – but that is like way back now. This was my first visit to their new club in Örebro – with a huge stage in the size of my studio apt. Almost!
It was a fun day – a lot of happy and sweet people, that rocked in my tribal house class. Thank you for that!
I also got to see the beautiful Anna Duberg, that lives in Örebro these days. She taught a step class right before me – that was highly appreciated I could tell.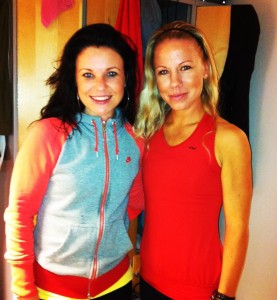 Many thanks to Susanne that invited me – and I hope to see y'all soon again.