Yet another fierce and fun week of training have passed.
Besides all the lovely dance classes I've been taking I've also ran into some friendly faces who certainly brighthened up the week.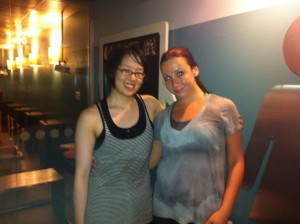 May & Kate – two of my lovely Tribal House-dancers from Crunch.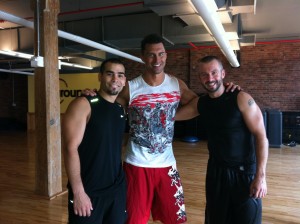 Micke was in town for a few days – and he joined for a training session at 24H Fitness, with Angel.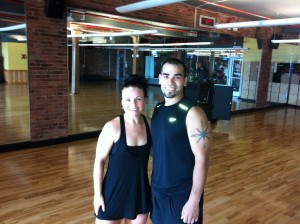 Me and Angel – after workout!
Quite a wiev from the studio, huh?!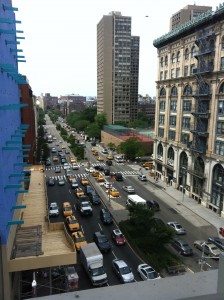 I truly feel extremely lucky, fortunate and grateful to be here, and to be alive – and healthy.
My heart and my thoughts go out to all the people in Norway – and in particular the friends and families of the victims.
A disgusting and insane incident that really put things (and life) in perspective.
XO