For the last Les Mills qw round – about three months ago – I was in Malmö, and you might remember how happy I was for that. This round I once again pulled the Malmö-ticket (or as I also could call it: the winning ticket)
It was probably the smallest group ever – only seven people. But when it is seven people like these guys, it's not a problem at all.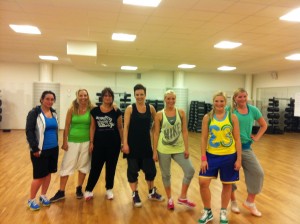 Cause they rocked – and they made the carribean street party riot come alive! Thank you beautiful jammers!
The qw was held at SATS in Malmö – and it was great.
Fresh, daylight, good sound system and nice staff!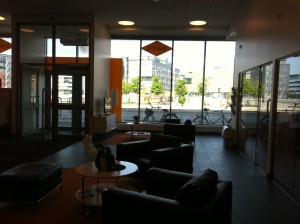 Now I'm on the train back to Stockholm. Me and a couple of tearful season finales.