More events are coming up = more dates to mark in your daily planner!
The next BEATZ dance event will happen august 25th.
We're about to [hopefully] enjoy two extraordinary and absolutely amazing hot summer months before that – and summer will continue after as well.
But saturday august 25th is the date when we figured it would be a great time to get back in biz, BACK 2 BEATZ!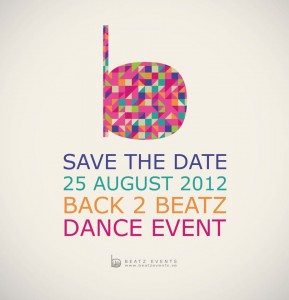 Mark that day with a phat D – as in DANCING!!