A brief report from the event of the weekend.
SATS Nordic Convention is an inspirational event for the staff at SATS. A kick off for the entire chain in all the Nordic countries. So it's not an open event like the Nike Blast for example.
About 2100 of the SATS employed gathered in Göteborg at the Swedish Fair venue for a day of classes, lectures and mingle and an evening/night with even more mingle, dinner with SATS Awards, and party.
SATS chartered a train for the Stockholm crew, that left the central station 5.47 am saturday morning. A train full of track suits, sweatpants and sneakers with other words.
I presented my AfHo class – with the sub theme of Tropical.
AfHo tropical.
It was a lot of fun and I'm happy with the class. I had a lovely crew in the front row filled with both familiar and friendly faces that definitely brought a lot to the party!
Thank You!
Yesterday's train ride back wasn't as smoothly though.
We're supposed to departure at 9.32 – and all of us had entered the train by then.
Arrival time, 13.30!
A bit after 17.30 we rolled up in the capital.
700 pairs of tired sneakers left the central station after the 8 hours train ride.
Here are a few pics from the weekend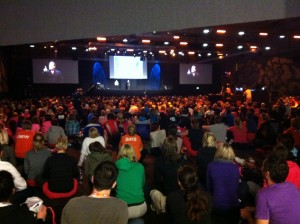 From one of the lectures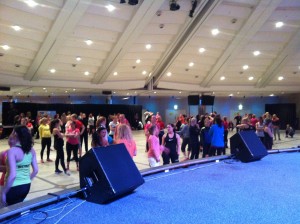 10 minutes before my class, and people started to gather.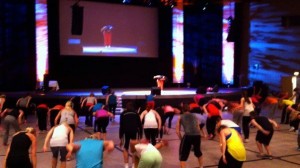 AfHo Tropical (pic borrowed from Fredrik Sjöberg, SATS)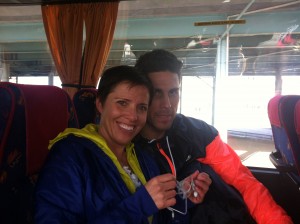 Camilla and Norberto – two of my favorite SATS colleagues.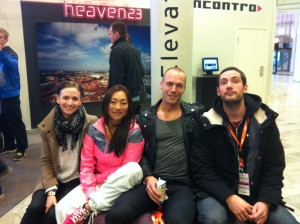 Angelica, Linn, Mattias and Oscar – all representing SATS Spårvagnshallarna!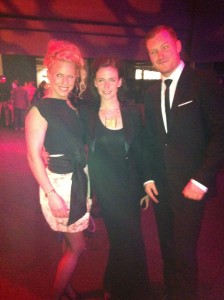 The theme of the evening was GOLD.
These guys are golden, fo shizzle!