Like I've mentioned earlier, I haven't really spent a summer in Sweden for several years. Instead I've been hanging out in NYC the past years, if not the entire summer (and longer) at least for the main part of it.
For several reasons we've decided to stay in Stockholm most of this summer.
If swedish summer does happens – which doesn't seems to be the case right now though – Stockholm is pretty unbeatable with the light [almost] 24/7, the water, my beloved Kings Island. Etc.
However, a summer in the city (New York City that is) is pretty priceless too.
I LOVE being in the city during summer. It's so many cool summer events going on, a lot of people, the energy is still there even though the pace is a bit different.
Everything doesn't shut down just cause it's summer – which I think Sweden can learn from.
It's magical feel to stroll around a hot Manhattan and feel the summer vibe of the best city in the world.
So, for those of you who will hang out in NYC this summer – here are a few summer-event-tips if you don't know how to activate yourselves.
New Yorkers loves all kind of bargains, fo shizzle – and when they can get stuff for free.
So all of these tips are totally free…
Peridance offers free classes in Union Sq Park. Thursday evenings all summer you can sweat outside with fellow dancers.
Summer Streets is a recurrent event. Three saturdays during summer more than 11 km (7 miles) of the NYC-streets are shut down for people to walk, run, bike, play and just hang out at.
Crunch use to collaborate with this event and put up an outdoor stage, sound system etc. and take the opportunity to promote some of their hot classes. One of my summers in the city I presented my Tribal House class at several occasions at Summer Streets.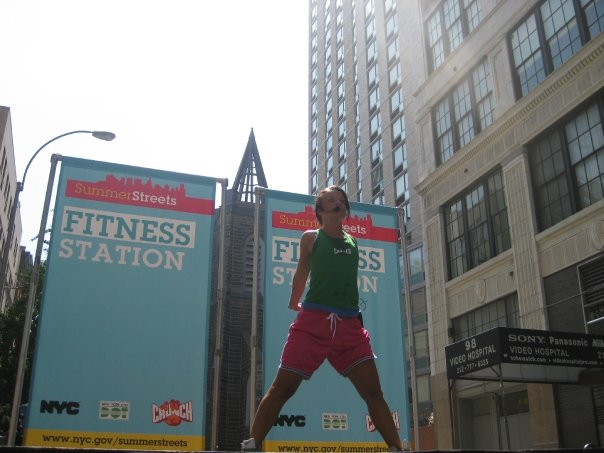 Both NBC's Today Show and ABC's Good Morning America offers free live concerts every week all summer – with some pretty great artists. So if you're a morning person – check it out.
And if you're a bit of a musical nerd, but to cheap to buy a ticket for the real deal – you can go to Bryant Park, thursdays 12.30pm. Then it's an hour medley of performances from different Broadway Musicals.
Finally, the Bryant Park film festival. Old classic movies every monday night in Bryan Park on the big lawn. Bring your own blanket, food, beverage and mosquito repellent. I've been here a few times over the past years, and if it's good summer night it's a really cosy hangout.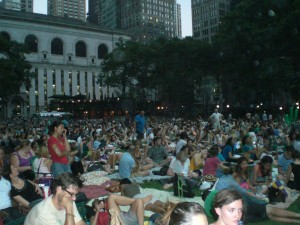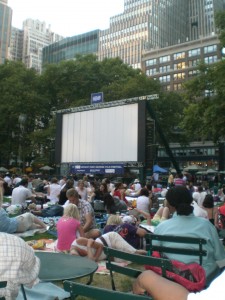 If you want more NYC tips from me, lemme know!
And if  you've got some cool summer-of-2012-in-Sthlm you wanna share with me – lemme know!
Doesn't have to bee for free, LOL!