Sooo… I kind of disappeared, it was really not my intention though.
The weekend was awesome!
Jonas did a great performance, and our song went really well.
It was so much fun to perform on that stage in front of 10 000 peeps a Stockholm summer night.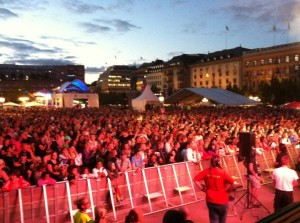 Photo: Åsa I.
Here're the dance biscuits…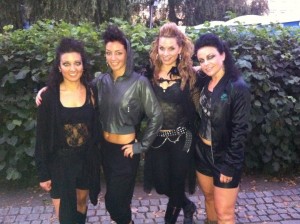 And the dance dudes…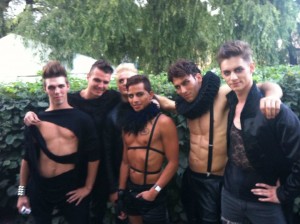 And, me with the lovely singers, Linda & Anna-Mia!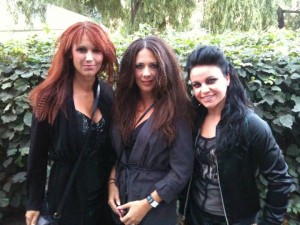 Photo: Anna-Mia
From the grand finale… with all the people mingeling and party-ing on stage…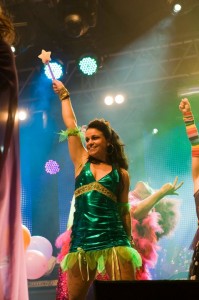 Photo: Micke
Yeah! Last years Halloween-costume was a perfect fit for this one.
And now I'm back teaching classes – I've done some reruns this week:
Monday – S&M
Wednesday – Where them girls at
Thursday – I wanna go
It's been fun to see all my happy dance peeps again – and also a bunch of new people (to me).