A saturday in Stockholm felt like luxury this morning, even though it's a work day.
My work for the day was to hold the Choreo Boost workshop at SATS for those of my awesome co-workers that wanted to join.
It's a practical workshop that aims to dance instructors, and the purpose is just as it sounds; to boost the participants a bit when it comes to choreography.
Some easy tips and ideas to think about from my point of view, as an option to explore if you ever feel like you're stuck or if you tend to put pressure on yourself when you're about to create new choreo to your classes.
It was fun – and it was a group of positive, creative dance instructors that were open to try the things I suggested.
I'm lucky to work with people like these. 🙂 It makes my job just wonderful!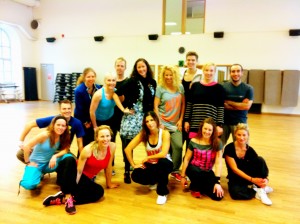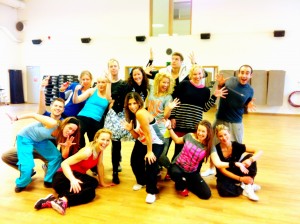 Next stop for Choreo Boost is in march at SATS Göteborg & Malmö