The EGO convention of 2012 was just as fun as all the other year I've had the honor to pay them a visit. Sundsvall showed up its best side. Awesome people and beautiful weather. Actually – I had one participant that came to my class on a teeny break from her down hill skiing – and then she headed back to the slope. Pretty cool, and flattering.
Since I've been there a few times it was a lot of familiar faces – mixed with all the new peeps. Perfect combo!
I taught the sassy jazz class I presented at the finish NIKE BLAST – and the Sundsvall ppl danced it hard and good!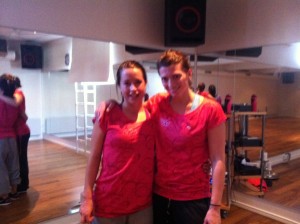 The lovely ladies, Ida & Sofia taught a fierce team street class.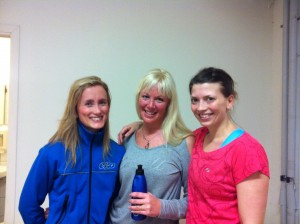 Lina, Linda & Sofia – all instructors at EGO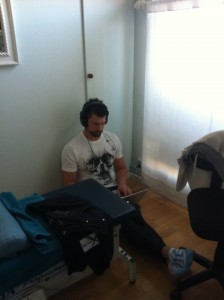 This is a sight I've seen quite a few times over the years…
Fredrik's last prep before class. He finished the day with some PURE TRAINING.
Thank you Camilla and the rest of the EGO-crew for having us, and for a great day!