This post was written saturday night… somehow it didn't worked when I wanted to publish it. So here's a tiny report of day 1 at the NIKE BLAST 2012.
What can I say?! NIKE BLAST ROCKS!!!!
I came in to Globen this morning to this wiev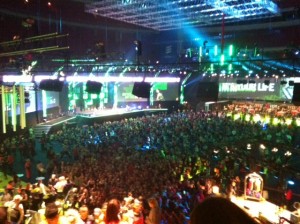 Awesome!
I'm presenting both my classes tomorrow, so today I had the intention to take some classes. Great intention even though it doesn't always happens with a  lot going on…
Dana Foglia from NYC taught a class today, I've taken a lot of her classes at BDC and she is one of my favourite dancers in the world. I came a bit late to her class though and ended up in the very back – so I was a bit frustrated by not seeing anything, so I just did a bit of the class. But she (and her dancers) are awesome!
If you're at the BLAST, don't miss their show tomorrow afternoon.
Then I took Kristins class, which was a lot of fun – and I always enjoy taking her classes. Ever since the very first class I took for her at Crunch years ago. Energetic, happy, fun, easygoing and just wonderful!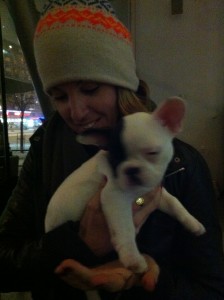 Siri likes her too. 🙂
Happy day! And I can't wait for day 2 – even though that means it's just half of it left…