Woow… and we are up and running! For sure!
Crazy (FUN) busy days are ahead and time just fly by.
New semester means new choreos to the classes.
Besides that my biggest priority at the moment is to prepare for the Nike Blast.
In Sweden I'm presenting two classes;
AfHo – which is a new and improved edition of my Tribal House. A fun party fusion of Afro and House – with small shots of other influences mixed into it.
I've found so much awesome music for this class – and I can't wait to play it really LOUD in a great sound system. Imagen that! This is the very last class sunday afternoon – so come and dance out the BLAST with a big phat BOOM!
Femme Fatale – this is when I'm teaming up with Åsa and Kristin – and after our rehearsal last friday – it feels good, like we have it under control. 🙂 It's gonna be a fun, happy, playful class.
In FINLAND, I'm presenting a whole lot of classes:
AfHo – which gonna be the same class as in Stockholm.
Sassy Jazz – a girly, sexy, sassy, jazzy jazz class. Here, I got a mission for you who have been taking my classes the past year. Do you have a special favourite routine that you believe the finish dance peeps would like? I welcome your suggestions!
Core/Pilates class – a fusion class with focus on core stability and strength. It's gonna be a mix of basic core training, pilates exercises and exercises based on dance technique. Get elongated, strong, placed and and aware of your body.
Music & Choreography Creativity – is a workshop. Here, the participants (that mainly will be instructors) will be involved a lot in practical exercises and experiment and play with music, moves and styles.
Last – but not least – I'm teaming up with the funky fin, Kimmo – for BODYJAM®60!
So, pretty much of my time the upcoming days and weeks will be spent preparing for all these classes above. And in between – I'll teach, learn the new BODYBALANCE™, learn the new SHAPES warm up, do a little paper work.
So, don't you worry, I will not be bored or sagging.
My busy is a luxury busy though – and I'm happy to do it.
What keeps you busy these days?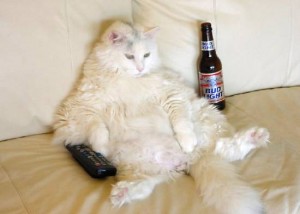 Lazy days will have to wait! 🙂