And the summit is over.. so is the last weekend of qw's.
An intense – and awesome week fo shizzle.
I've done BODYJAM®62, BODYBALANCE®58 and CXWORX®… don't know what no – but the one that releases in September – at the same time as the other two.
I've been to several sessions and lectures – and I've participated in Les Mills Amazing Race, running nearly 5 km's in my Nike Dunk's, climbing over fence's and lifting cars.
And of course – I've squeezed in some pool time with my wonderful team [Nordic] players.
I had a great time at my first Euro Summit – sort of an Les Mills injection.
Some random snapshots from the summit: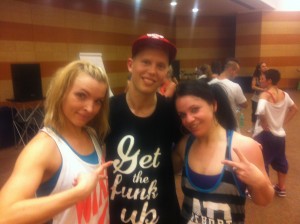 Nordic Jammers after BODYJAM®62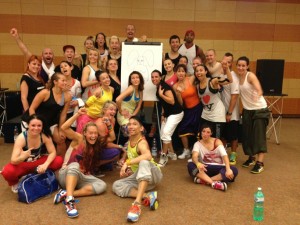 And, Euro Jammers – after the same session
(pic borrowed from G, the master him self)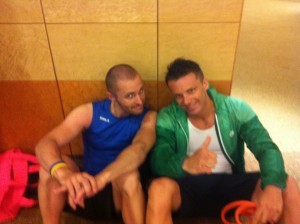 Jim & Micke, charging up to try the new program: GRIT!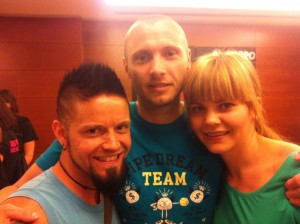 Mika, Leon & Hanna before training.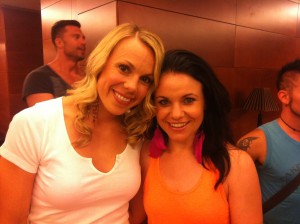 Åsa & Åsa after training.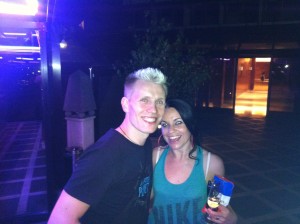 Me and UK jammer Fil Harrison chillin by the pool bar.
Nordic ladies before dinner last evening.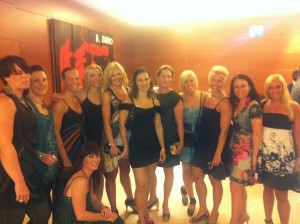 From Roma to Tallinn – via Riga – and quarterlies.
Me and Micke had a full day with the lovely Baltic instructors.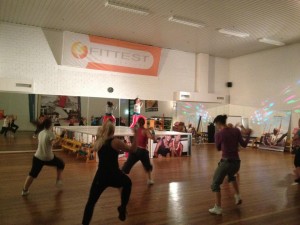 From the BODYJAM® class.
Then through Helsinki – to Stockholm for a night before yesterday's roundtrip to Göteborg where the jammers blew me away by being so freaking awesome!
Now – Monday in Stockholm – and I taught my class earlier tonight, felt great to be back with my crowd.
This is the last week on the spring schedule – and I'll be teaching all week. Even wednesday night that's a holiday.
Hope to see you somewhere!