In 24 hours I have:
– Taken an awesome beautiful jazz class for my dear friend, Nadia Zaki – yet an amazing dancer, teacher (that also teaches to make the students grow and learn) and choreograhper.
– Hit the flight back to Sthlm, 8 h in the air on SK904 (I love SAS)
– Taught my AfHo® at House of Shapes
– Taught my street dance class at Fridhemsplan
…and a few other stuff in between.
Normally I fall asleep when I get back from the US, but I haven't had the time today.
I'm blissed and grateful for my week – and despite a bit of tiredness and dehydration – I loved teaching class tonight.
I felt that all the classes I've taken this past week, with focus on nothing but me and my own training really payed off, in many ways.
Inspired!
Happy!
Centered!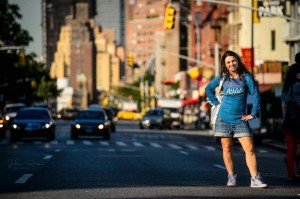 I've said it before.. I love NYC – feels like home!