What's up happy people?!
This week is like a pre-week before the gym-mania will kick in. You know what I mean right?! B.e a.w.a.r.e.
Since I'm not teaching any dance classes this week – or next week (hardly) I think you should join me and Robert for the Beatz 2.0 event this upcoming saturday.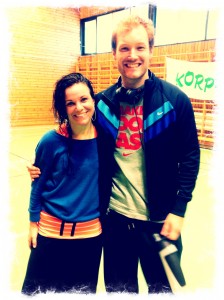 I think there are a few spots left… just shoot an email to the admin-master himself, Robert, at beatz@robertsorensen.com if you wanna hook up with us for some dancing.
The schedule for the day:
Step or dance – Robert (yes, it can be either one – it depends of the mood of the day, lol)
Street – Åsa
Latin 2.0 – Roberto
Lyrical Jazz & Stretch – Åsa
The last class will end with a longer stretch to really lenghten out after a day of training.
So, join the vibe and feel the beatz beautiful people, and I hope to see you at the Mary Sq. saturday!