Honestly – I've been a bit uninspired to blog lately.
Mostly because I've had shitloads of stuff to do – but it's been a lot of everyday job, like teaching, choreographing, preparing and so on…to mention some of the stuff.
And I get totally exhausted when I read about other people and their "to-do-lists"
So, I figured it's not to hot to read about days that – to other people – looks pretty much the same. To me though it's totally a difference between the days, and it's been happy and funny days. I'm enjoying it!
And, I love to be busy! So, no complains. Never.  
I rather work when I do have job – you never know what happens tomorrow.
The past 48 hours I've been teaching 9 classes – 5 of them have been BODYBALANCE™.  My hamstrings are thrilled.
And even though it's really (really really really even) hard to go up early I love my wednesday morning class when I get there.
54 have landed for sure and the crowd is working it.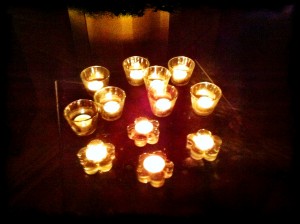 Do you wanna join me for some BODYBALANCE™?!
Monday 12.00 Tule
Tuesday 06.45 Hornstull
Tuesday 11.00 Hötorget
Wednesday 06.45 Fridhemsplan
Send me an email if you wanna be my guest!
Tonight: street at Fridhemplan, come join me for some FUN-choreo. Two more weeks, and two more opportunities to shake some ass to Spice and Missy E!