So – I've been teaching the whole release of BODYBALANCE™ 55 four times this week.
Monday lunch was the first class, and probably – or should I say definitly – not my best class. Small mistakes in the choreo here and there – but it's these mistakes that makes me learn, and not to repeat them.
And the crowd for that class is the best and most grateful practice-crowd ever…
They're like: ooh, did we add something new today?
Yes! The entire class! And new music! Haha!
And thanks to that class my second and third class went much better – despite a sprained and swollen thumb – and some difficulties to put weight on my left hand.
And my fourth class this morning felt great! It was fun!!! 55 rocks – of course in a very sofisticated way. 
And – right now I'm all into hard-core-jam-choreo-practice!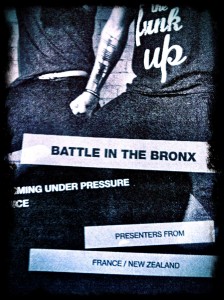 And wednesday = Street at Fridhemsplan 5.30 pm – we'll do a revival of I'm dat chick. Still love that song. Hope to see you there.