SATS have launched their new website.
And as you know – if you've been following my blog (or been to my classes) they have been to several classes to shoot some pics and film clips.
Here's the pic that represents jazz on SATS.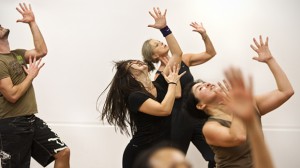 Borrowed from SATS website
Very jazzy if I may say so myself- and also, it really is equivalent to the standard picture of how jazz is – isn't it?
Random that they actually managed to come to one of the very rare occasions where I taught a muscial routine, lol!
Tonight – is the last jazz class of the year. 
Hope to see all my beautiful jazzdancers then – but if not – I'll see you january 12th 2012!!
How ever – if you want to dance with me before that, come join us at Beatz Event january 7th! 
Stay tuned at www.facebook.com/BeatzEvents