…ROCKED!!!
It was the 8th year in a row for the finish edition – and my 6th time. Awesome! THANK you Saija and Tarja! It's always a pure pleasure.
Short self-rewiev of the weekend.
Sazzy Jazz was the first class saturday morning at the main stage, and this is the class I'm probably most happy with.  It was fun, happy and a perfect start of the day/weekend.
And the fact that these two awesome ladies took the class didn't make it less fun.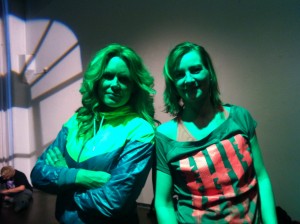 Lina & Ulrica! Thanks for dancing with me!
Then, workshop time…
Choreography & Creativity
Which is the class that I'm least happy with.
You know when you picture something – and then it doesn't end up like that…at all.
I prepared it like a practical workshop where the participants were supposed to join in – and actually participate. But it was presented as a lecture – placed in a lecture room with tables and chairs. And no music! So it didn't quite went as I planned but the people who came were happy (at least on the outside, lol) and it wasn't anyone's fault – just simply some mis-communication.
Pilates-core-flex-fusion class was next, and it was a crowded class.
I had built up the class in three blocks;
1. Move & Breath
An easy dancy warm up – that get your body moving. A lot of twists, swings and balances to find your centre.
2. Strength & Body Control
Pilates and core exercises but in a faster pace than in a traditional pilates class. Faster build up, with a flow that I tried to maintain the whole sequence.
3. Flexibility & Extension
Stretch, a short relaxation and then back up standing to finish the class uplifted and super focused.
There was music on going for the entire class – a playlist with a lot of oriental, arabic an african chill out music.
Sunday classes;
AfHo – which I LOVED teaching in Stockholm because of the energy and party feel – was a bit heavier this weekend. It was 14.15 on sunday on the main stage and people were TIRED. In their bodies and in their minds.
How ever – the group that did stick with it rocked. But I think the class would have been better off in a smaller studio.
Then the very last class of the weekend – on the last time slot, BODYJAM®60 with my always awesome team-jammer Kimmo!
Non of us felt love at first sight with this release – but when it was time to enter the stage, loud music and doing it fully on it was pure fun.
The class went great. I gave my very last energy on this class, for sure!
Some pics from the weekend;
Maria Olofsson taught a lot of classes too, right before her step class, Move!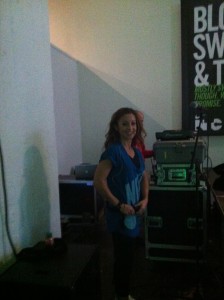 I wanna…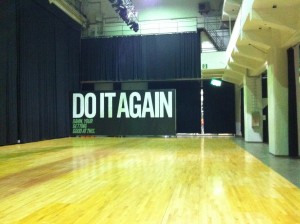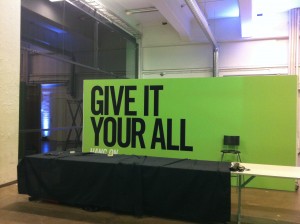 Me & Craig – who is an awesome dancer, choreographer & teacher. He's been dancing with Beyonce, to mention one…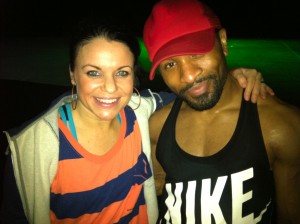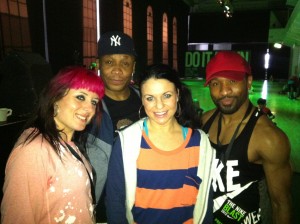 Gaëlle, Calvin, me & Craig.
My striped sweater was an immediate favourite, 449459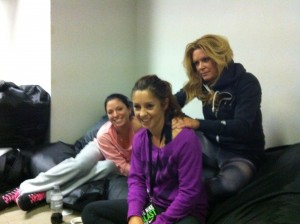 Ms NTC herself; Marie with Maria & Lina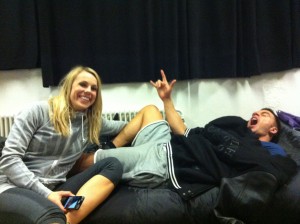 Two rockstars! 🙂 Åsa & Fredrik
Thank you all beautiful people that were involved in the Finish Nike Blast.
x ♥