This week have been kind of crazy… (as well.)
In 24 h I managed to teach
BODYBALANCE (61) at SATS Fridhemsplan
HotMOJO at Spårvagnshallarna
BODYJAM® at SATS Storo Oslo, Norway
HotMOJO – again at Spåris…
I do love my job – and especially the variety. Grateful – indeed.
I honestly don't know what I would do if I had a "real" job, at an office for example from 9-5.
Probably fall asleep – all.the.time..
Like I did today at the hairdresser.. as soon as I have a moment where I'm forced to sit still.. Zzzzz!
Anyhow, I did this BODYJAM® try-out-class in Norway this wednesday, so the instructors could come and try the class and see if they would like to attend the training and start teaching the program.
Here are a few of the awesome instructors that took the class;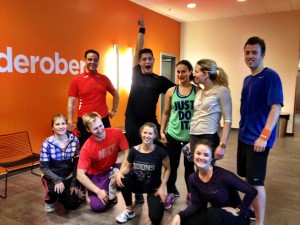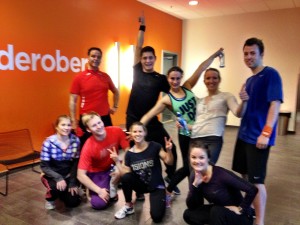 Thanks Oslo (or Aslow – according to the flight attendant at SAS) for having me, see you in two weeks for the initial training module.