So – this weekend in Växjö kicked off the convention season after the summer holiday. It was Korpen who organized this convention and it was about 300 people that attended.
I presented three classes, Tribal House, Urban Jazz and BODYJAM®
The main crowd at this event was not that into dance classes I'd say, but the people that did like to dance and took these classes were awesome.
We were in a big gymnasium a bit outside the city center, and when I taught my first class it was only one of the speakers that worked in my studio – since Robert blew one of them on his class before me.
And – on his other class he blew the second as well.. so for my BODYJAM® (which was the last class) I had to hook up with this little buddy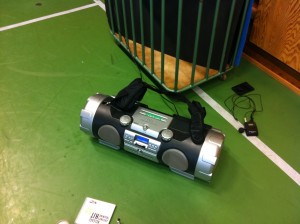 It turned out to be more base and power in this than in the regular sound system that Teleborgshallen offered though.
But like the janitor-guy said; the sound system has been there since 1979… so no wonder the speakers blew. So, I guess Rob did them a favour. 🙂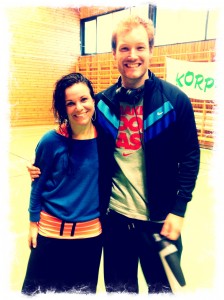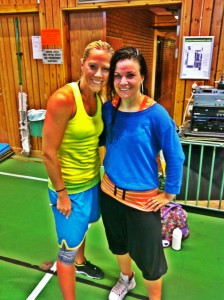 Awesome Emma Johansson was also one of the presenters – and it was great to hang out with her for a bit in her home town.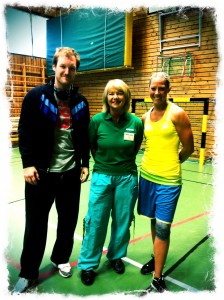 Robban and Emma with Lena – the big boss for the event.
Thank you so much for inviting me.