It was a good day, fo shizzle. 
The event was fully booked and we had a crowd of awesome dancers that definitly brought their A-game, great energy and positive spirit all day.
Un-pretentious, fun and happy!
Thank you all for coming and shaking your gorgeous ass with us 🙂
Unfortunately I didn't take that many pics – but here's one from my class…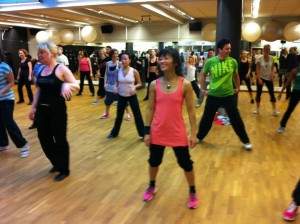 If you want to stay tuned for more upcoming events – find the Beatz Group Training Event page on Facebook – and like it!!