The module of the weekend is over – and it's been a weekend well spent with nine awesome and very sweet people from all over Scandinavia with completely different backgrounds.
There's been a mix of people that tried BODYJAM for their very first time early friday morning, to real dedicated jam-addicts, from soon to be professional dancers to newbies within group fitness. I love it when it's all kinds of people with different experiences, that creates a great dynamic.
They worked hard – in many ways, and it was a sweaty group (but happy I hope) that I captured with my camera this afternoon. Unfortunatley the flash was on so they got kind of zombie-eyes. Sorry 🙂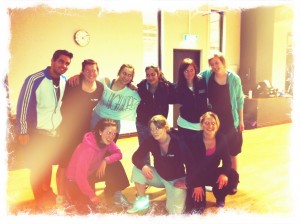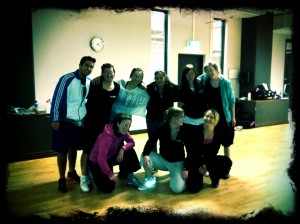 Well done team, keep it up!