Let me tell you about two of my (four) classes today.
Last night I got a text from my boss at Spårvagnshallarna that they were going to do a test of the fire alarm at the club. Today, between 7 am and 8 am – which meant – sometime during my BODYBALANCE™.
When I got there this morning I informed my participants that sometime during the class the fire alarm will go off. And that it will probably kill the feel in the class quite a bit, but let's hope it doesn't go off in the relaxation.
Well, the class went smoothly. No alarm.
And then – relaxation. And all of a sudden there is this noice starting.
Not the fire alarm though, but two of the windows up by the ceiling that opens up automatically. And it's starting to snow on some of the peeps closest to the wall.
I kind of lost the group right there – and wrapped it up pretty quickly.
I don't know about the fire alarm – but it's good to know that the automatic window opener works, right?
Then, this afternoon it was time for my first Hot MOJO® class.
I was pretty stressed out when I got to the club – and in a very up speed-mode.
And since I'm notorious fast paced, it was sort of double up.
The result – I did the entire class in 45 minutes, instead of 55. I didn't skip any poses – I just didn't stopped in between them and I guess my instructions were delivered in high speed.
So really – they got a super intense workout since it was no stops or pauses anywhere. But they probably thought I skipped something. At least the people that thinks the duration of the session is the most important thing.
Well – I met a co-worker on the way from the club and he told me he did the same thing his first class.
As well as the instructor that taught the class after me said that she have to skip some poses to make it in time.
We are all different.
Anyway – next time, I'll speak slower and have some breathing pauses in between.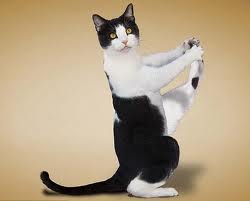 How's your day been?!