Åsa did an interwiev with me earlier this week – before Super Saturday! Read it here if you like!
I've had a great evening – and my wednesday street-crowd rocked, as usual. My friend Marvin from NYC that's visiting Stockholm at the moment came and took the class.
If you ever have the opportunity, you should definitly take his class.
He is awesome! And very nice and sweet – which makes him even more awesome!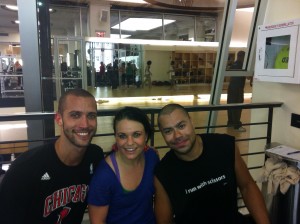 A pic from earlier this summer, Marvin, me and Eddie at the Choreo-ton in NYC.